Get To Know
Dr. Minaz

of Brabham Smiles
At Brabham Smiles, our dentists are experienced and well-versed in various dental treatments ranging from general dentistry to orthodontic services. We work with you to find a treatment plan that works for you.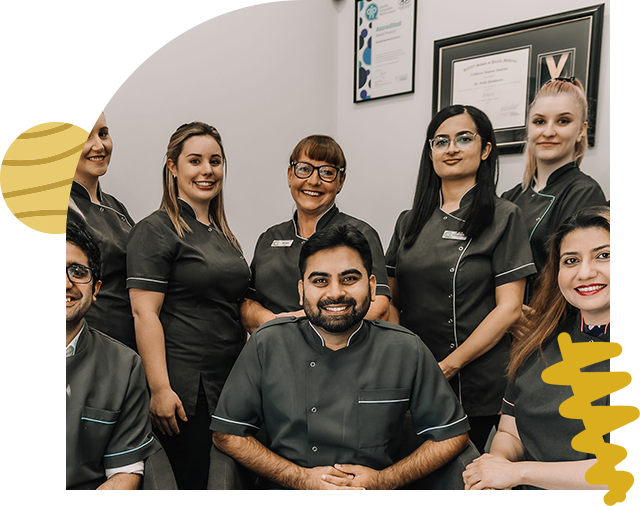 Known for her warm and caring nature, Dr. Minaz Jivani credits friendliness and being a good listener as essential aspects of patient care. She is fluent in English, Gujarati, and Hindi, allowing her to give inclusive care to a wide range of patients.

Since completing her Bachelor of Dental Surgery Degree in 2009, Dr. Minaz has been able to provide dental care and treatment to countless patients. Over the years, she has developed a particular interest in restorative dentistry, single-visit CEREC crowns, cosmetic dentistry, and Invisalign treatments. Additionally, she is currently in the process of attaining S.M.A.R.T. certification in the amalgam removal technique as per the International Academy of Oral Medicine and Toxicology. In her efforts to provide evidence-based dentistry to her patients, Dr. Minaz pursues numerous international and local Continuous Professional Development (CPD) courses.

Dr. Minaz is especially fond of children and understands how going to the dentist can be a scary time for a child. Her friendly demeanour and patience create a calm atmosphere where her patients can feel at ease. Her holistic approach to dentistry allows her to improve the overall well-being of her patients.
Meet Our

Brabham Smiles Dentists